John Lewis sales hit by Easter timing
LONDON (Reuters) - John Lewis Partnership JLP.UL, the employee-owned group seen as a barometer of retail spending, on Friday blamed the earlier fall of Easter last year and sunny weather for a sharp fall in sales.
The group, which runs 27 department stores in the UK, said week to March 21 sales in the division fell 12.6 percent to 44.4 million pounds.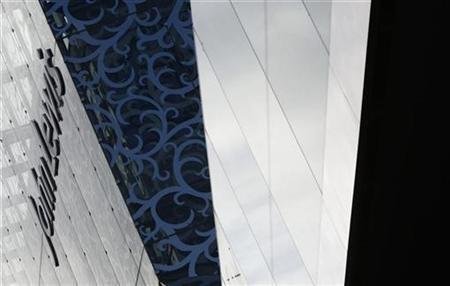 The sales decline was driven by a 23 percent fall in the electricals and home technology category and a 15.6 percent decline in homewares. Fashion sales were up 0.2 percent.
"A combination of the fall of Easter last year and some glorious weather was always going to mean we were up against some challenging trading comparisons. And so it proved to be," John Lewis said of the department stores outcome.
"However, on the back of this, what is reassuring is our underlying trade continued to maintain a steady course and we captured some valuable additional sales in the lead up to Mother's Day."
Many UK retailers have been struggling as indebted consumers rein in spending amid soaring unemployment, sliding house prices and fears of a long and deep recession.
On Thursday official data showed UK retail sales fell 1.9 percent month-on-month in February.
"The extent of the drop in John Lewis department store sales clearly points to flagging demand and adds to the torrent of bad news on retail sales seen in recent days," said Howard Archer, chief UK economist at IHS Global Insight.
Sales at John Lewis' chain of Waitrose supermarkets fell 13.7 percent to 81.1 million pounds.
"This time last year was Easter so a year-on-year sales comparison isn't meaningful. However a comparison against budget shows sales well ahead of target," said John Lewis of the Waitrose performance.
(Reporting by James Davey, Editing by Mark Potter)
© Thomson Reuters 2022 All rights reserved.