Coldwater Creek posts narrower-than-expected Q3 loss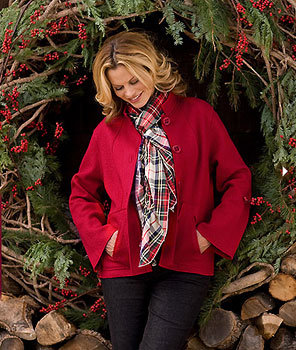 Coldwater Creek fall-winter 2008/2009
*Q3 loss per share one cent
*Same-store sales down 20.5 pct
Nov 25 (Reuters) - Women's apparel retailer Coldwater Creek Inc posted a narrower-than-expected quarterly loss, helped by tighter cost saving measures.
The company posted a net loss of $1.3 million or 1 cent a share, compared with a loss of $6.2 million or 7 cents a share, in the same quarter last year.
Coldwater, which caters to women between the ages of 35 and 60, earlier in November forecast a loss per share of between 7 cents to 9 cents and had withdrawn its fourth-quarter guidance, citing consumer frugality that hit sales at its shops.
"...while the external environment remains challenging, our business benefited from better than anticipated cost saving measures across a number of areas, resulting in third quarter financial performance that exceeded our revised guidance," chief executive Daniel Griesemer said in a statement.
Selling general and administrative expenses for the quarter ended Nov. 1 were $88.8 million, down from $117.6 million in the same quarter last year.
Same-store sales, a key measure of retail health, fell 20.5 percent.
Shares of the Sandpoint, Idaho-based company were trading down 13 percent at $1.33 in extended trade on Nasdaq. They had closed at $1.53 earlier in the day.
For the alerts please click [nWNAB7429] (Reporting by Nivedita Bhattacharjee in Bangalore, Editing by Dinesh Nair)
© Thomson Reuters 2023 All rights reserved.