Indian toilet cleaners to strut down UN catwalk
By Bappa Majumdar
NEW DELHI, June 12 (Reuters Life!) - A year ago, Vimla Atwal eked a living by cleaning outdoor pits used as toilets in a western Indian village. Next month, she will sashay down a New York catwalk with top Indian models.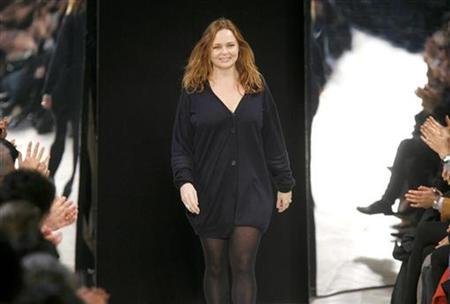 Atwal, and 29 other female toilet cleaners who now have other jobs thanks to a rehabilitation program run by a local firm, will participate in a series of events by the United Nations to mark the International Year of Sanitation.
During their stay in New York, the 30 women will present a short film on their lives as well as take part in a fashion show.
"A year ago I was looked down upon as an outcast in my village, but now I am ready to fly in a plane and take part in a fashion show," said Atwal, 35, who is from the village of Alwar in Rajasthan state.
Sulabh International, which runs modern public toilets in India, helped transform the women's lives by through programs that have taught hundreds of cleaners other livelihoods such as embroidery and making noodles and pickles.
In India, thousands of low caste Indian women are paid to clear human waste from open-air toilets, as basic sanitation still eludes millions in the countryside.
India's social welfare department says there are about 340,000 million such toilet cleaners in villages, but social activists say the figure is at least one million.
"The UN has invited these women from Alwar to New York in July so they can tell the world about the change in their lives from pain and suffering into renewed hope," Bindeshwar Pathak, Sulabh International's founder, told Reuters.
India's secular constitution bans caste discrimination, but Dalits -- those at the bottom of the caste system -- are still commonly beaten and banned from using a well or worshipping at a temple reserved for upper castes.
Last year, a UN delegation noticed one group of women from Alwar speaking about their experiences during a conference on sanitation at New Delhi.
"We found it extremely humiliating, but there was no choice as we had been doing this work for years and upper caste people insisted that we were only good for this," said Usha Chaumar, 33, speaking at a rehabilitation centre in New Delhi.
Under its Millenium Development Goal target, the UN by 2015 hopes to reduce by half the proportion of people lacking access to basic sanitation.
(Editing by Miral Fahmy)
© Thomson Reuters 2022 All rights reserved.